Sheena Hamilton presented at Eighth Circuit Judicial Conference
On August 17, 2018, Sheena R. Hamilton presented to the judges of the United States District Court for the Eastern District of Missouri and federal practitioners at the Eighth Circuit Judicial Conference in Des Moines, Iowa.  The national conference included speakers and panelists offering attorneys the opportunity to learn alongside circuit, district, magistrate, and bankruptcy judges from the Eighth Circuit.  
Hamilton presented on the distinctions between Title VII and related employment discrimination statutes versus the Missouri Human Rights Act. She did so with an eye toward the August 2017 MHRA amendments and the amendments' impact on diversity jurisdiction. 
Hamilton's practice at Dowd Bennett LLP concentrates on employment and complex commercial litigation and corporate internal investigations.  Primarily she defends employers in state and federal courts and before administrative agencies across the country.  Hamilton regularly speaks and writes on employment law, and she is passionate about the legal and St. Louis community.  She serves as a member of the American Bar Association's Board of Governors and House of Delegates, one of the youngest members of the United Way of Greater St. Louis' Board of Directors, and a member of the Regional Business Council's Young Professionals Network's Steering Committee.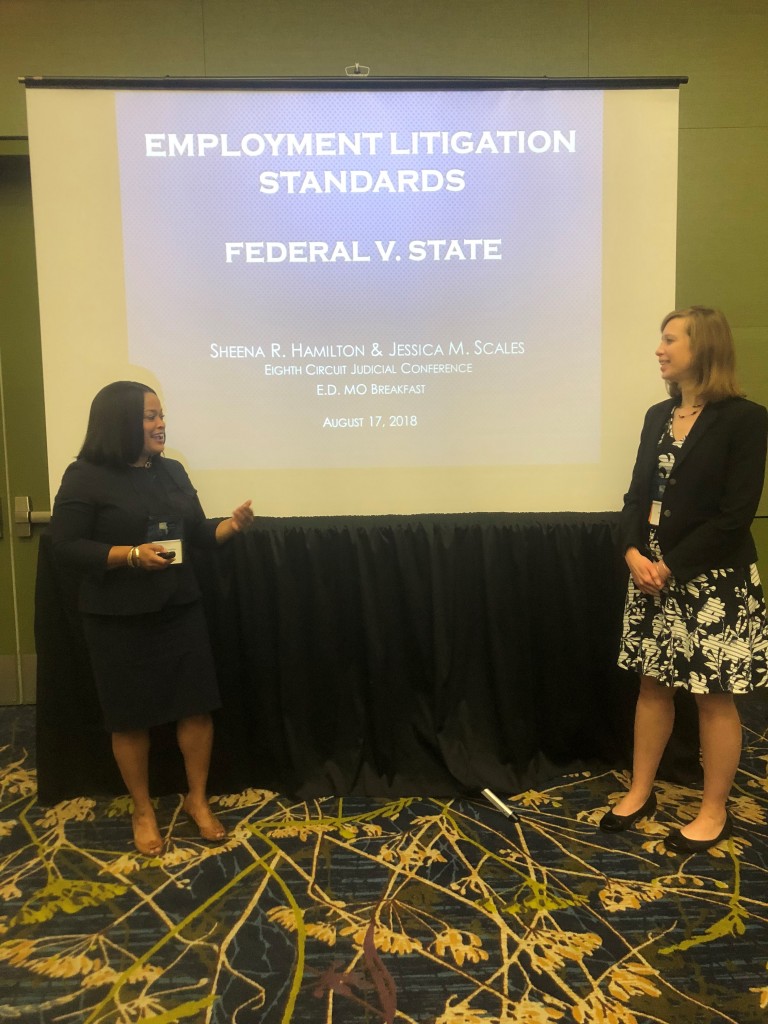 In this article: