Two Dowd Bennett attorneys honored by Missouri Lawyers Weekly
Earlier today, Michael Kuhn and Joseph Burch were honored at The Missouri Lawyers Weekly Up & Coming Awards luncheon.  The Up & Coming Awards recognize young attorneys who are making a positive difference in the practice of law in Missouri and whose outstanding contributions have them on the track for success.
Honorees must be 40 or younger, or within the first 10 years of practice, and fulfill both of the following criteria: (1) demonstrate a level of professional accomplishment, skill and leadership beyond their years, and (2) demonstrate an extraordinary commitment to the community through their volunteer service and leadership.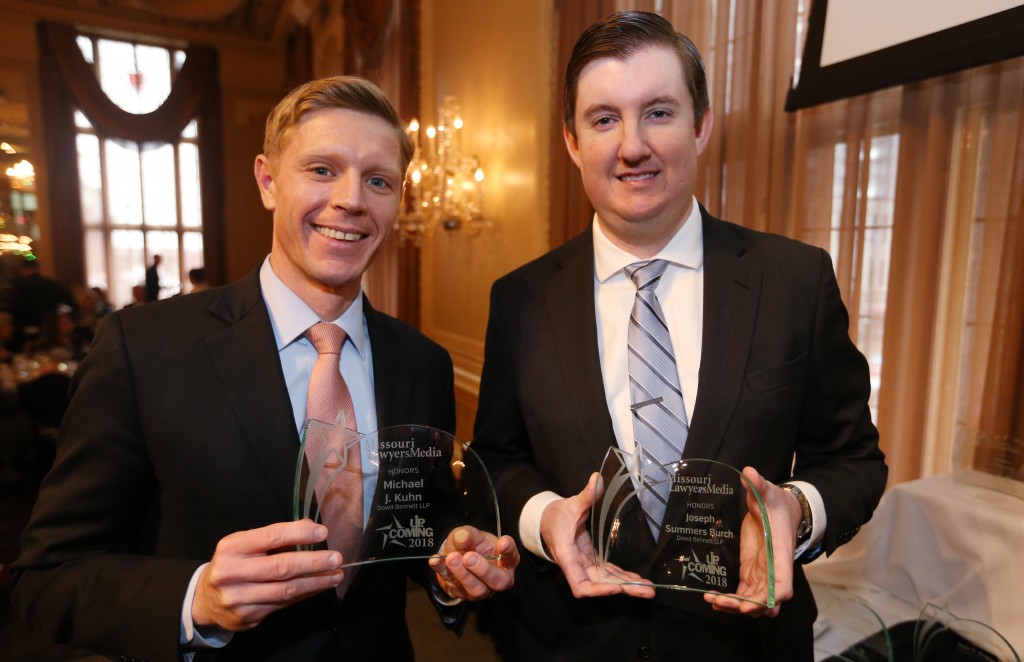 In this article: