Dowd Bennett Participates in 2017 St. Louis World Food Day
Several members of Dowd Bennett teamed up with BAMSL and thousands of other St. Louisans today, volunteering as "Packaging Partners" to help assemble rice/soy protein meals for 2017 St. Louis World Food Day.  Since 2012, the event has been held at the John Burroughs School Field House, where over 1.6 million meals have been assembled for distribution to people in need locally and abroad.  Once assembled, each package provides a nutritionally complete meal for six children or four adults, with vitamin-fortified whole wheat macaroni and cheese OR Missouri-grown rice, dried vegetables, soy protein and a vitamin and mineral packet (containing twenty-one essential vitamins and minerals) to be added during preparation of the meal.
World Food Day is a worldwide event designed to increase awareness, understanding and informed year-round action to alleviate hunger.  St. Louis World Food Day, Inc. was established as a 501c3 organization in 2012 by Donald Soffer and his family.
For more information on St. Louis World Food Day and how you can help, please visit stlwfd.org.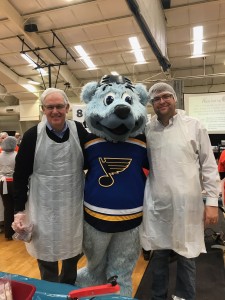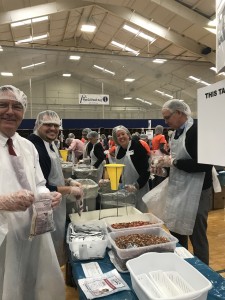 In this article: