Arsenio L. Mims Named to the National Black Lawyers "Top 40 under 40" List
Arsenio L. Mims Named to the National Black Lawyers "Top 40 under 40" List
Attorney Arsenio L. Mims has been named as a "Top 40 under 40" attorney in Missouri by the National Black Lawyers, a recognition given by invitation only to influential African American lawyers from across the country who excel in their respective practice areas and promote diversity.
The National Black Lawyers (NBL) is a professional organization founded to promote legal excellence and equality and provides its members with professional resources as well as access to a national network of attorneys who are passionate about sharing their knowledge. Individuals are selected based on their reputation and notable professional achievements.
To View Arsenio's NBL Profile Click Here.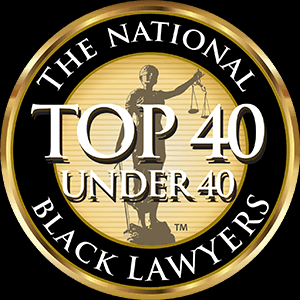 In this article: